Consistent service thanks to powerful partners
Through the cooperation with our competent partner companies we can offer a comprehensive range of services. This enables us to guarantee short processing times, regardless of whether this involves designing the hardware, programming the software, searching for spare parts or troubleshooting.

BECKHOFF New Automation Technology: Our preferred standard
As a Solution Partner of Beckhoff Automation GmbH & Co KG, we primarily work with the manufacturer's universal and industry-independent control and automation technology for new plants and expansions.
Beckhoff implements open automation systems using PC- and EtherCAT-based control technology. The product range covers the main areas of industrial PCs, I/O and fieldbus components, drive technology and automation software. Product lines are available for all areas, which function as individual components or in combination as a complete, coordinated control system.
industrial PC
I/O bus components
fieldbus components
drive technology
automation software
TwinCAT 2
TwinCAT 3
Visualizations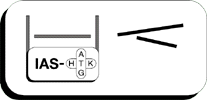 IAS Koopmann: Our specialist for IPC modules
With Industrie Automation Service Koopmann, we have a reliable partner who specializes in the sale and repair of Honeywell, ISSC and Klöckner-Moeller modules and associated electronic equipment. Thanks to the cooperation with the experienced IPC specialist, we can also provide targeted advice in special areas of application and guarantee a fast maintenance and spare parts service. At our internal workstation for IPC controls we can configure the systems, load and test the required programs.
automation engineering

IPC modules: Honeywell, ISSC, Klöckner-Moeller

SPS control elements

IPC Loader

Communication modules

electrical equipment

Hard- and Software